CompuTax 2017-18
CompuTax is the flagship product of Cubic Systems, offering all taxation solutions under one roof. CompuTax guarantees to improve the efficiency of your operations, enabling you to service more clients.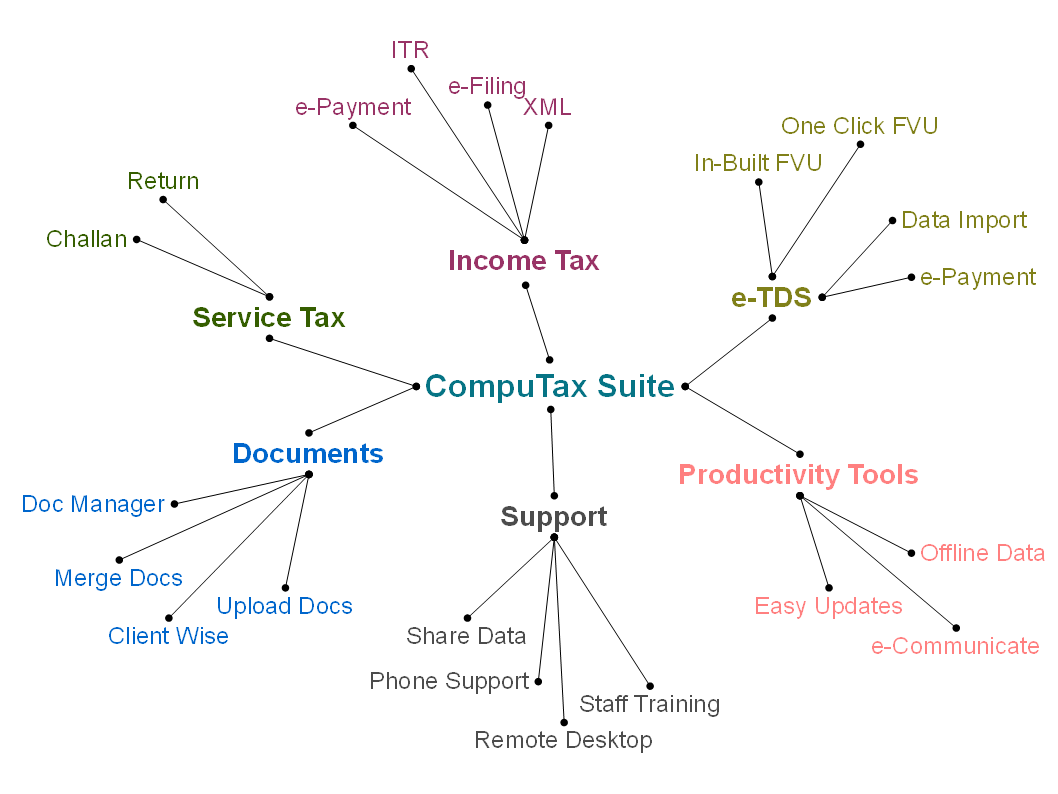 Click for more about CompuTax Features ...
Which CompuTax is right for me ?
CompuTax comes in two flavours: Personal Edition and Professional Edition.
Professional Edition is also called as the Network or LAN edition. As the name suggests, this edition is for those offices where multiple members of staff will be operating the software, and the data needs to be shared amongst all the users. It is based on a Client Server design.
Personal Edition is also called as the Desktop Edition. As the name suggests, this edition is appropriate for those offices which do not need to facilitate access to multiple users. The Personal Edition offers all the features as the Professional Edition, yet offers a distinct advantage of requiring less resources on your machine, and that too only when the software is running.